A home inspection finds defects in the home. Every home has defects. Some defects are easy to deal with. Other defects can result in the buyer cancelling the sale contract.
Having a home inspection before you list your home for sale can alert you to defects so you can deal with them while not under the time pressure of a sale.
These are pictures of defects found outside of the home during a home inspection.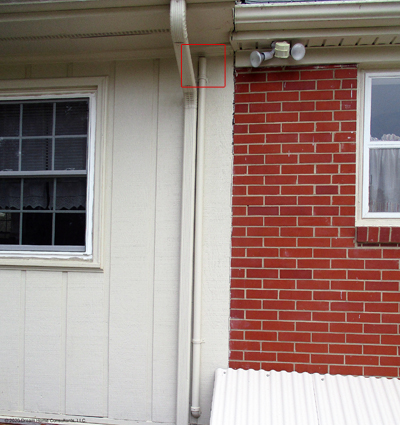 All Pictures are copyrighted by Dream Home Consultants, LLC. No permission to use is granted without written authorization.